White Label VoIP Mobile Dialer
White Label OTT Mobile App similar like WhatsApp with better quality and more functionality (Voice, Video, Chat, Group Chat, Video Conferencing, SMS etc.)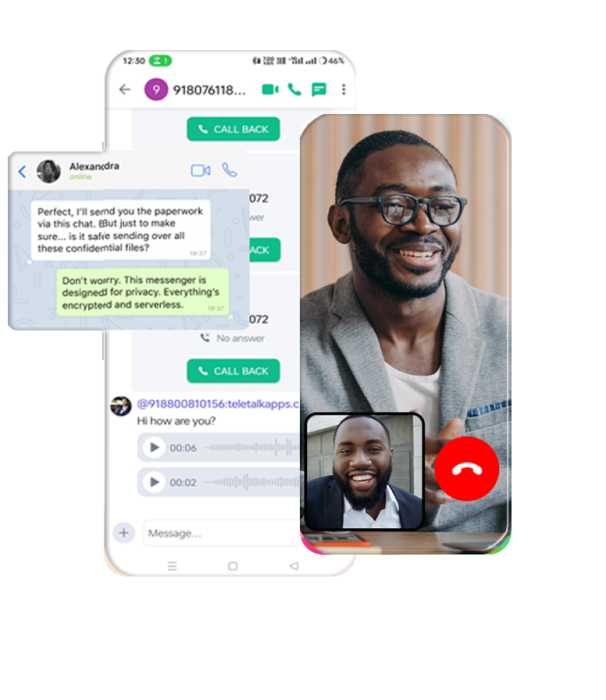 Complete White Label OTT VoIP Phone System with OTT White Label VoIP Mobile Dialer
Teletalk Apps's OTT VoIP Phone System / OTT Mobile Dialer enable VoIP providers in taking advantage of new revenue opportunities by offering them ability to deliver unified presence-based mobile voice, video conferencing, instant messaging (IM) including SMS communications experience across multiple platforms. With OTT VoIP Phone System / OTT Mobile App, VoIP service providers can offer Media Sharing, Audio-Video Calling beside Cheap International Outbound Calls, Mobile Top Up and many more useful features to drive traffic and grow user base while retaining existing users.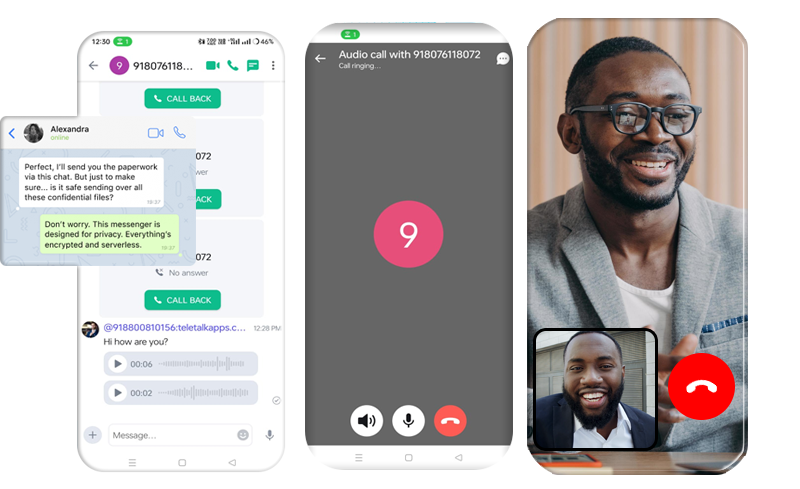 Texts, Voice & Video Calls
You can send one-on-one and group texts, and use international voice and video calls with your friends.
Emoji, Poll & Location Sharing
You can share you feelings with stickers or emoji, and use many more amazing features in one application.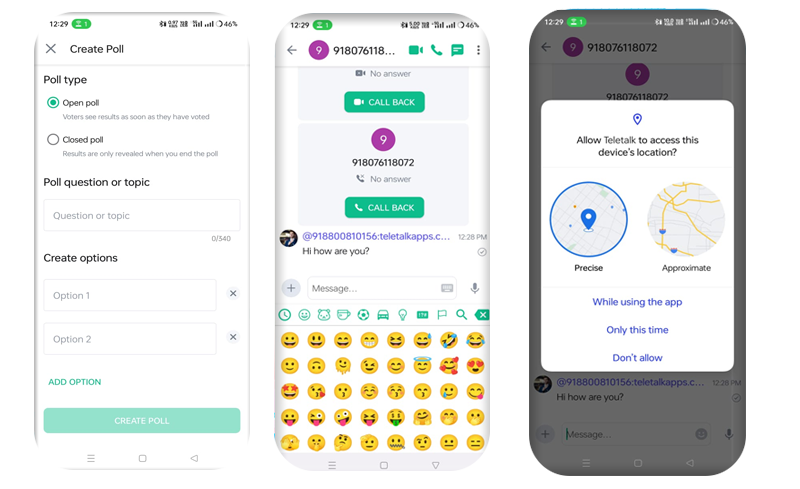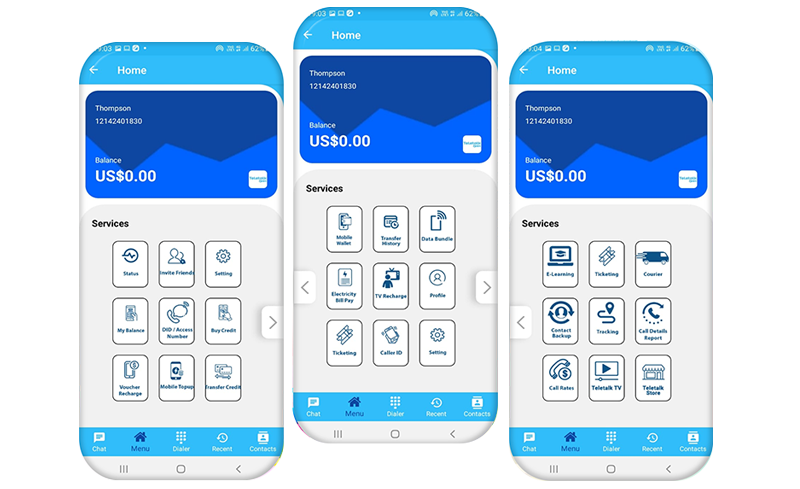 Multi Features in One Place
With a variety of strong features, our state-of-the-art OTT VoIP phone systems provide you access to family, friends, and clients all over the world.
Paying or sending money worldwide with your favourites mobile money wallet providers.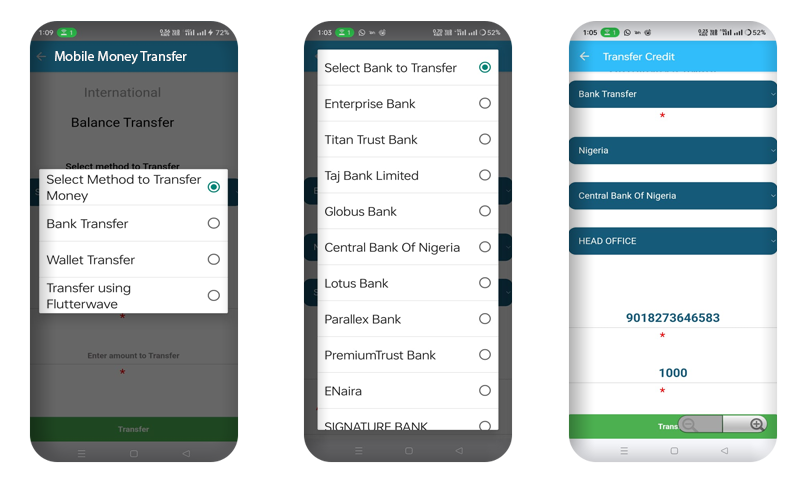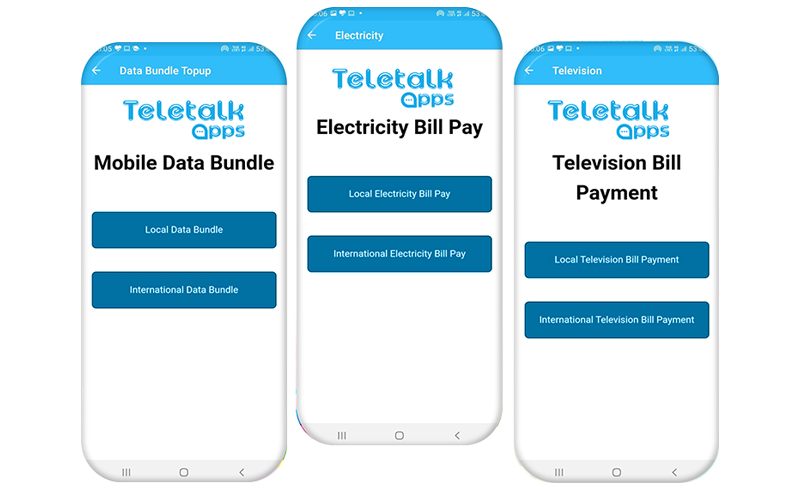 Mobile Airtime & Utility Bill Pay
Recharge your phone or your friends phone worldwide and pay utility bill from Teletalk Mobile Dialer
Promote any business with app
Promote any other business or services through Push Notification messages to all your Users ( Like : Real-estate business, Hotel Business, Travel Business, Healthcare or Insurance etc. )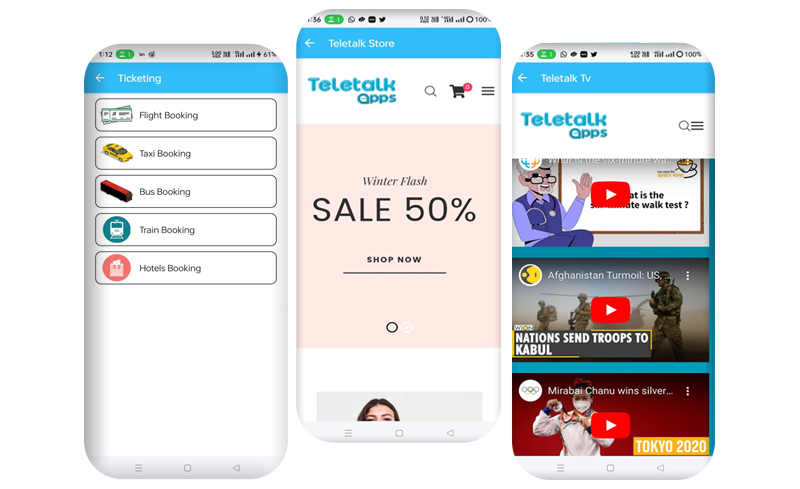 Super Simple Application Are Made For Easily
We offer unrivaled quality, security, and simplicity with our cutting-edge OTT VoIP phone systems. Our state-of-the-art technology guarantees crystal-clear voice and video connections, and our reliable encryption procedures ensure that your chats are private.
Hello world!

-

Welcome to WordPress. This is your first post. Edit or delete it, then start writing!